About
Youniq Minds
Youniq Minds with a goal to bring out the best in every individual and help organizations raise the leadership capability.
My desire to work in the coaching space came from two decades of work experience in the HR domain in the corporate sector.
I noticed that one needs support to thrive in the corporate world and in life. Support on
→ how to deal with specific situations,
→ tools & tips that can easily be applied, and
→ honest conversations to create self awareness 
With this awareness, I created Youniq Minds and started working with individuals who were in situations that required immediate personalized support to deal with challenges or work on ambitions like a promotion or career advancement.
As we progressed, I started coaching high potentials, middle managers, and women leaders who participated in leadership development programs. 
Today Youniq Minds provides solutions across three categories; Coaching, Mentoring, and Consulting. We work with Startups, MSMEs, and MNCs  across industries like IT, Technology, Financial Services, Manufacturing, Consulting, and Non-Profit Organizations.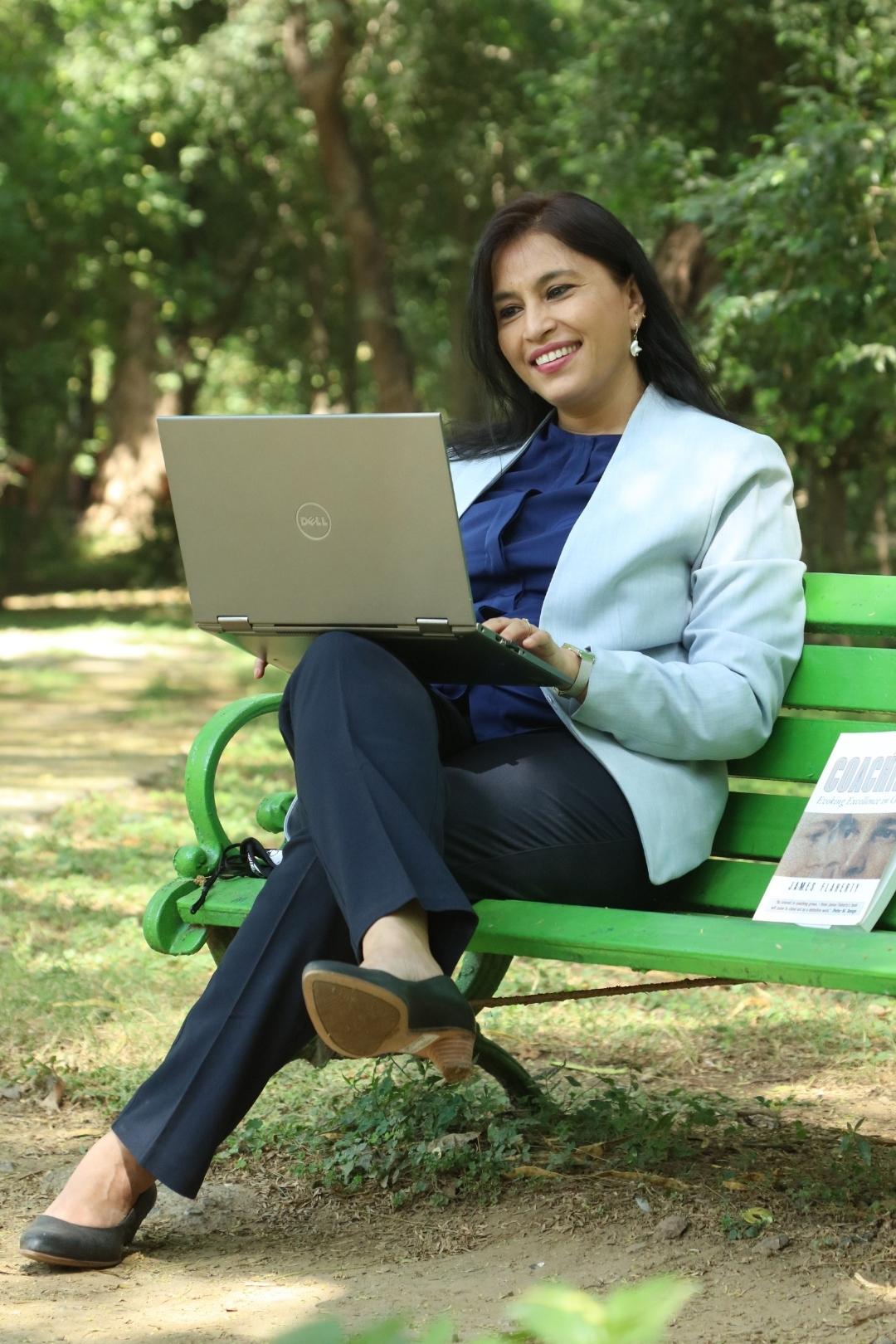 Our

Vision
India is known for its talent across the world. But despite the wealth of talent, very few of them are able to achieve their potential. Coaching is a proven methodology to help people achieve their goals, the success rate of coaching is among the highest of all developmental interventions.
Our vision is to enable organisations and individuals to become their 'better self' through a coaching and consulting led approach. We believe in developing a 'Younique' solution that's created bespoke for each client for their needs and context.
To help people to have greater clarity, purpose, and plan to live a happy life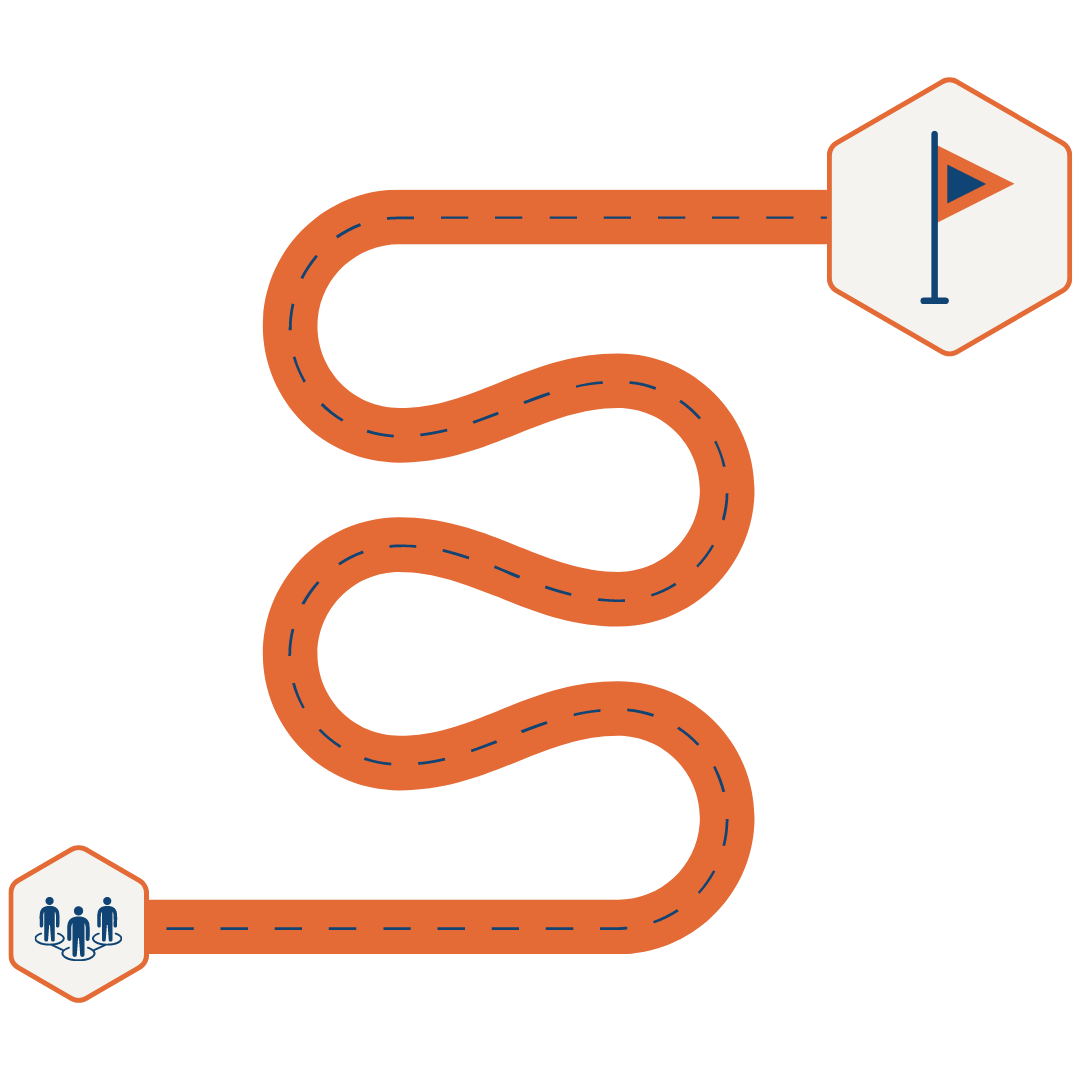 Change is the only constant and therefore we must continually adapt.
My formula is
Clarity + Purpose + Plan = Power to create the future
My philosophy is that no one is broken; nothing needs to be "fixed", And to adapt to the changing needs or situations we need help. I focus on influencing my clients to increase their self-awareness, help them in generating options so that they can choose for themselves.
I always begin the coaching journey with my clients by understanding their "Now" and "What next?". The journey for each client is unique simply because you are one in many billions across the globe.
Over the years, I've coached hundreds of courageous individuals, helping them realise their fullest potential to create new possibilities for themselves and others.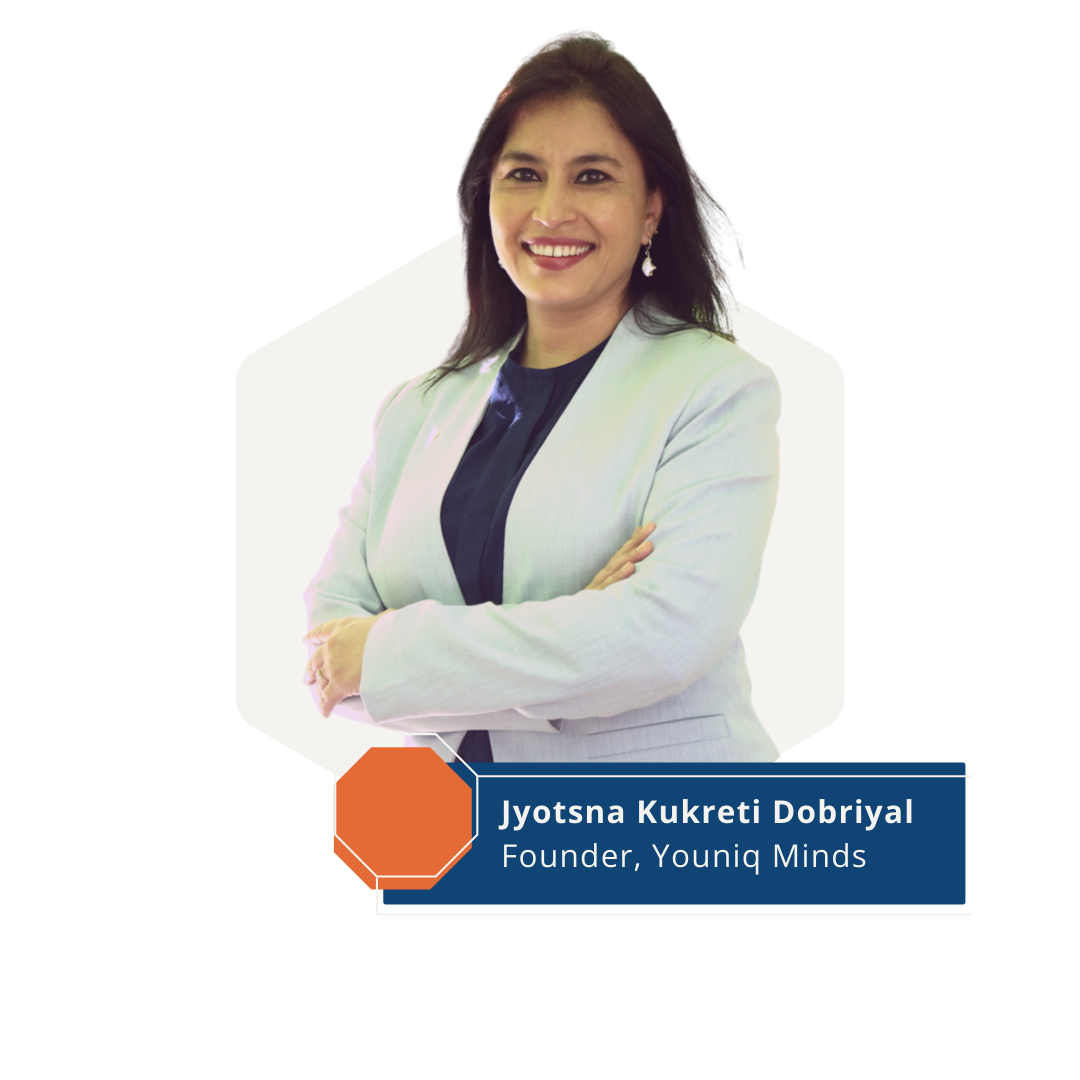 All our goals and desires are inspired by our present reality. Interventions are the way to reach our goals!
Hi, I am Jyotsna; many of my clients call me Jo. I am a Leadership coach. I help people develop leadership skills that take them to the next level in their careers and life.
I began my career as a management trainee, and in these 20 years, I climbed up the corporate ladder. I worked in various leadership positions with 'Country Head of HR' being my last stint before transitioning into creating something 'unique' for me and the community of professionals – 'Youniq Minds'
My journey of two decades was an incredible journey of contribution, collaboration, and learning.
In the last three years of my corporate career, I focused on coaching because I found it to be transformational and my calling. As I became interested in this topic, I began to gain certifications and left my full-time job to pursue Youniq Minds.

Our  coaching philosophy is anchored in the belief that
everyone has unlimited potential and the power to accomplish what they want.
As a coach we help our clients identify the ways to achieve what they want.
I do that by creating self-awareness and softly challenging them
to think inside + outside of their comfort zone.
We emphasize on Emotional Intelligence and the application of the latest findings in coaching. Here's how I help people develop leadership/ personal leadership skills
STEP ONE
I work on increasing person's self-awareness, especially helping them identify the strengths that will benefit them temporarily and in the long-term.
Focus is on identifying 'Why do they do what they do!'
STEP TWO
Then a diverse range of issues are dealt with, such as insecurities, fear, and self-doubt, establishing a personal brand, coping with difficult bosses, navigating office politics, asserting one's position within a team and organisation, developing executive presence, and developing emotional intelligence.
STEP THREE
Bringing the conversation to a necessary close & drawing out actions that are present-focused and future looking.
Explore Our

Solutions
We help businesses and individuals amplify their game!
Checkout our other solutions 
Ready to Make a Change?
Work with me and become the confident, influential,
and empathic leader you deserve to be!