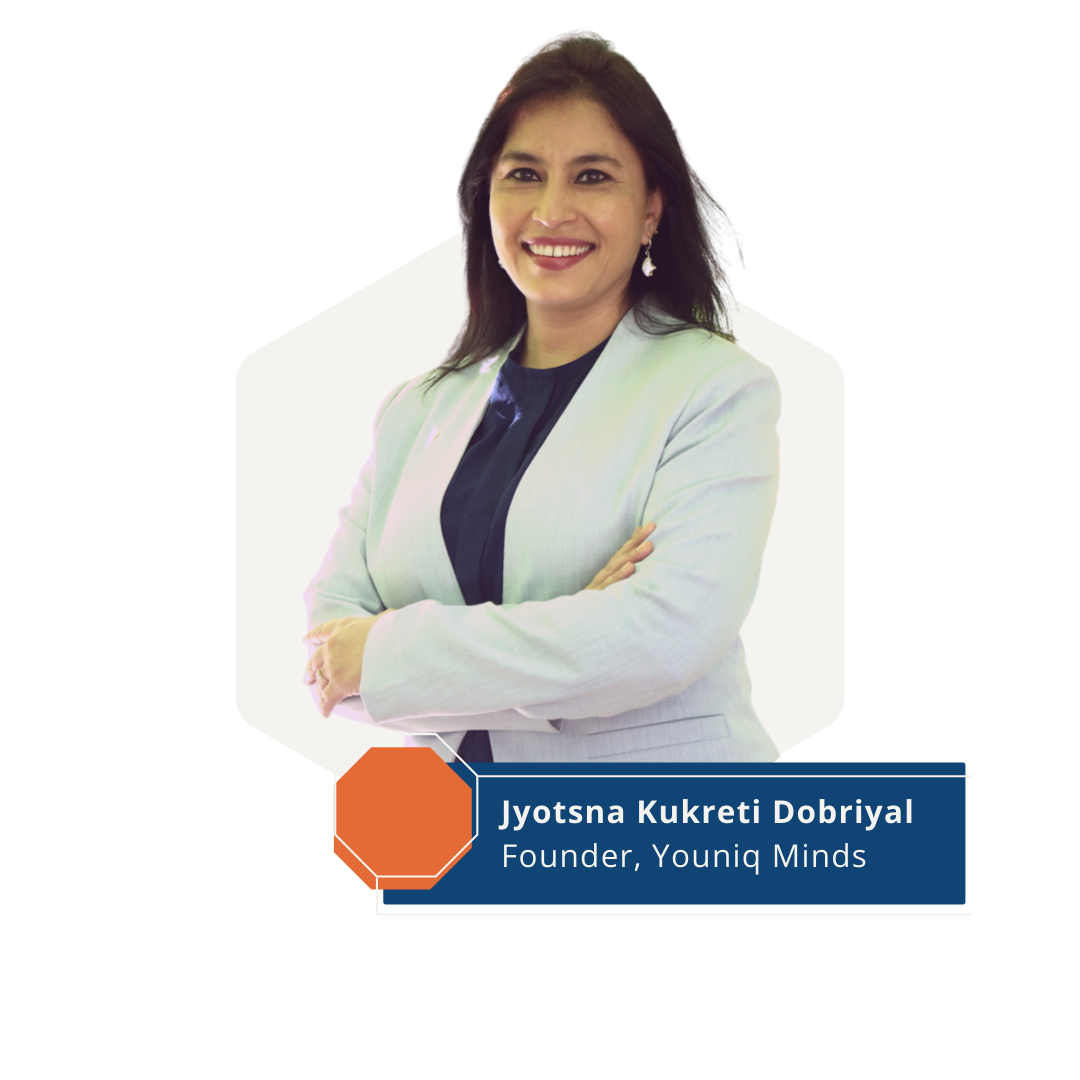 Enhancing
Careers & Lives
of Professionals
Explore Our Solutions for
Businesses Leaders People Managers Individuals & Teams Women Leaders You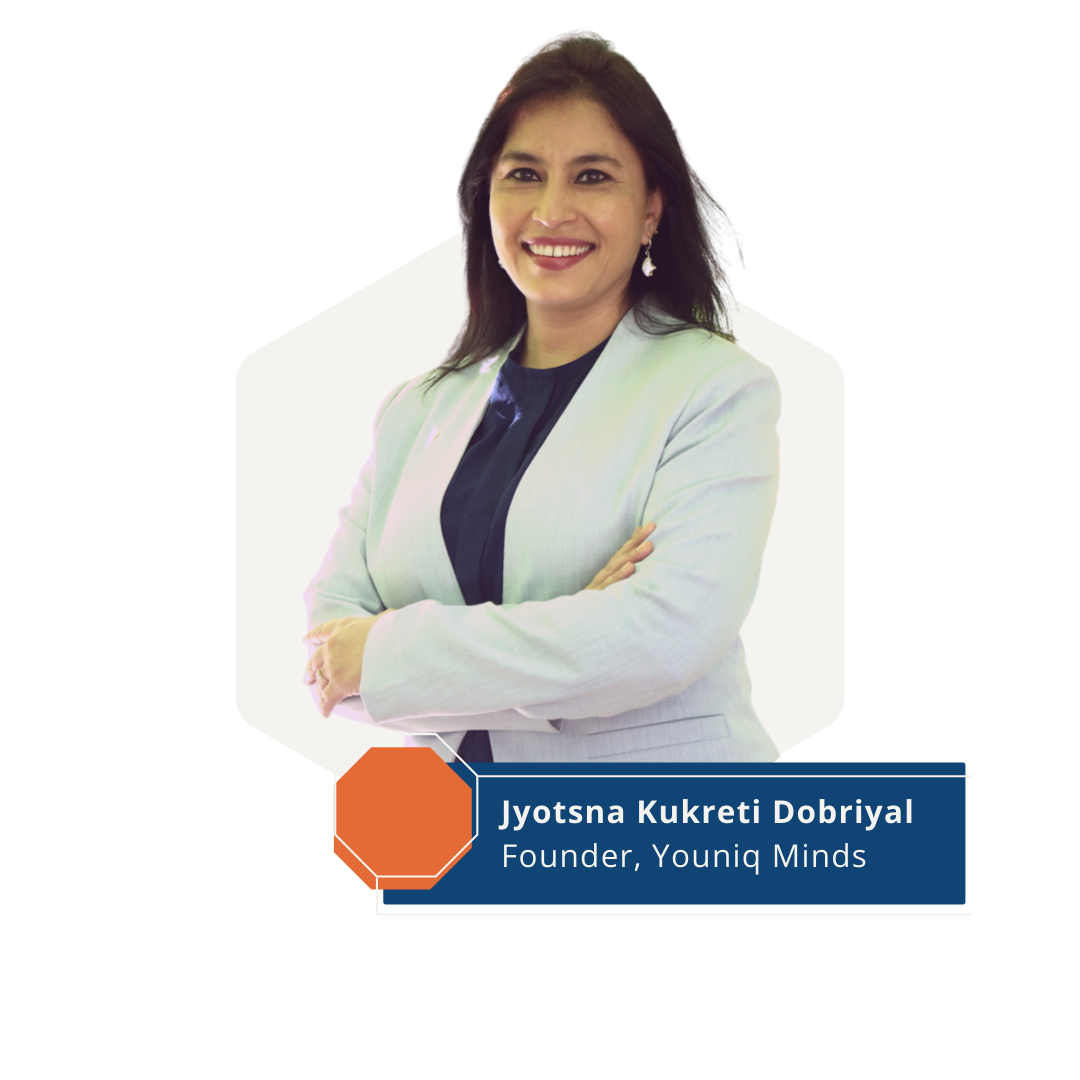 My name is Jyotsna K Dobriyal & I am
I help my clients succeed by helping them to play to their potential by leveraging all the resources available to them. This helps them up-level their leadership capabilities and increase their effectiveness in their personal and professional lives.
My Goal is to enable people take their careers to the next level and to expand their leadership impact in the organisation and community.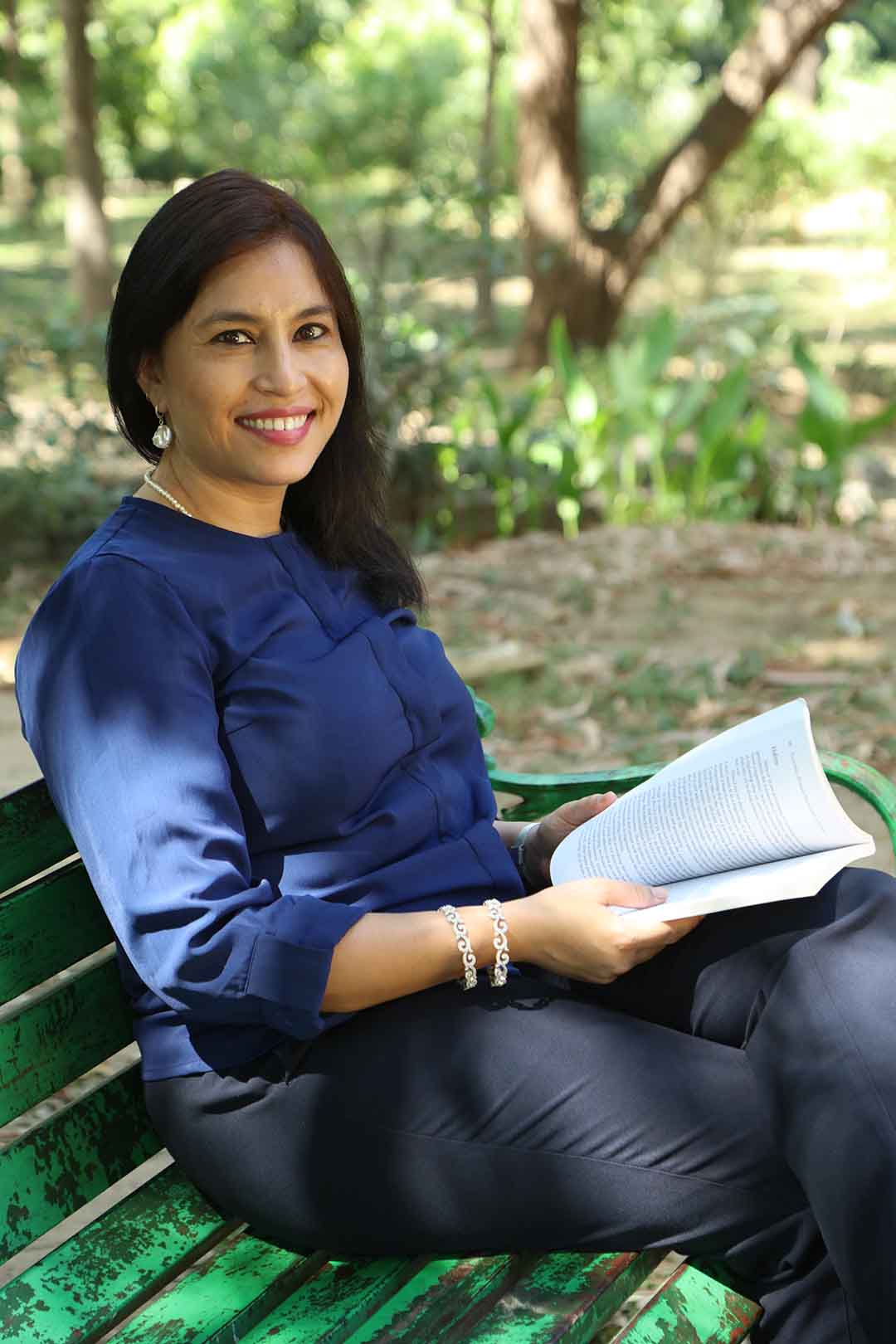 Individual Programs
1-on-1 coaching provides a structured approach to achieve goals and dreams around specific objectives. 
Individual coaching focuses on helping participants make lasting behavioral changes that yields results in a way that adds value to you and the organization.
Corporate Programs
1-on-1 bespoke leadership development programs for corporate enterprises to empower their high-potential individuals and leaders in the organisation
Corporate Programs helps the enterprises in empowering their leadership workforce to gain confidence, awareness, and skills to achieve short and long-term organisational goals.
COHORT PROGRAMS
Group engagements with individuals from same or different organisations that come together to expand their leadership skills in a 3-month-long roadmap. 
Cohort Programs provide for collective learning to the group on leadership topics identified as having the highest future value for the individual and the organisation.
My Guiding Philosophy
No one is broken; nothing needs to be "fixed" 
Instead of fixing or changing people,
focus on self-awareness
Learn More
Snippets of Feedback From
My Transformational Collaborations!
Jyotsna has done a terrific job at bringing structure in people management in my company; she is relationship driven like no other professional I have come across, willing to learn and adapt even after 2 decades of experience and really wants to make a difference with her work – because she has what is so rare, she cares. 
Intuitive, responsive, caring, and a wonderful listener. She helped me see the light at the end of the tunnel by breaking down the steps. Everytime I finished a session with Jyotsna, it felt like a weight had been lifted from my mind & heart. She truly cares about you & believes in your abilities. I am really lucky to find a friend in her who I am not letting go my entire life.

I am happy to have the pleasure of working with Jyotsna. She enabled me to explore my hidden potentials and provided relevant tools that are very applicable. Our sessions really improved my decision-making ability. 
Ready to Make a Change?
Work with me and become the confident, influential,
and empathic leader you deserve to be!